From The Great Resignation to the Great Return, the last two years have seen drastically different trends in where and how people live and work. These days, a new trend has emerged – The Great Getaway…alone.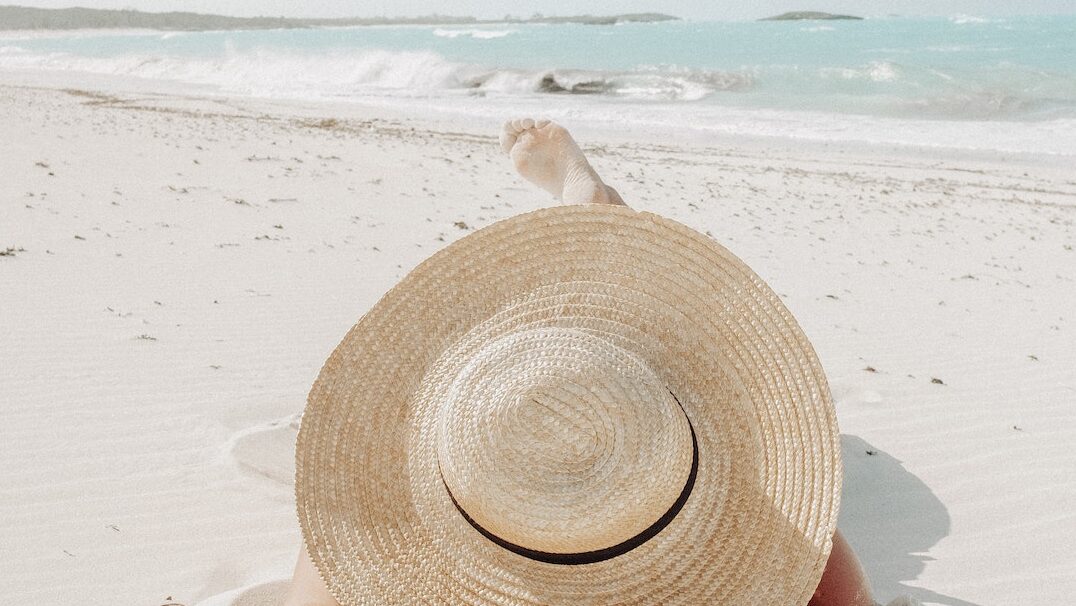 The solo trip is now seen as the perfect opportunity to reset and recharge while meeting new people. People want to explore and, according to research, they want to travel to some of the most exciting places in the world without having to wait on anyone.
In fact, "77% of people travel alone because they want to 'see the world' and not 'wait for others'."
Solo travel has become increasingly popular amongst females over 45 years old. You can now find custom itineraries for exciting singles holidays and the search term 'solo travel' has increased in popularity every year since 2009. This demand has been fueled by the growth of remote working and the introduction of special visas catering to digital nomads. The end of the pandemic and the lifting of Covid restrictions have not affected this trend, with the number of remote workers globally increasing by a further 15% in 2022.
Barbados is highlighted as a preferred destination both for digital nomads and for singles holidays over 50. The introduction of the Barbados Welcome Stamp visa in June 2020 received global attention and attracted the attention of major news networks. People were invited to relocate to the island and enjoy the benefits of quality of life, high speed connectivity, world class amenities and, of course, some of the best beaches in the world!
"We often talk about Barbados as an ideal destination for couples and families, however, the favourable weather, year-round events and welcoming community also make the island a great place for solo travel and singles holidays. As people have embraced more flexible lifestyles, we have seen an uptick in interest in lifestyle investment properties. Affluent individuals are purchasing luxury properties that can be used for multiple purposes – solo trips, getaways with friends, revenue generating and long-term investment."

Richard Eames, Chairman, Island Villas
Another factor influencing property purchases has been the 'experience' a home offers. The demand for beachfront homes remains high and other sought-after features and amenities include space, quality construction and finishes, privacy and a certain 'je ne sais quoi' that adds something special.  With the number of global millionaires at its highest point in history and set to jump 40% by 2026, demand for luxury properties will remain high and Barbados properties for sale are an attractive opportunity.
Party for One? Enjoy a Solo Trip to Barbados
Solo travelers tend to want to establish a connection with their holiday or second-home destination. The Penthouse at Saint Peter's Bay is located between the historic towns of Holetown and Speightstown in Barbados. The architecture of each is steeped in history, dating back to the 17th century.
Speightstown was once a major port welcoming ships from England. These days, the town has a quiet charm characterized by roadside vendors offering local fruit and vegetables, as well as interesting bars and restaurants like Local & Co. and The Orange Street Grocer. There are also some stunning beaches that tend to be a bit quieter, perfect for a solo beach day.
Further down the coast, heading towards Bridgetown, is the city of Holetown, the site of the first British landing in 1625. Now a bustling hub, Holetown has a great vibe, blending rich history with great shopping, dining and nightlife. The Holetown Monument commemorates the first British landing and is the starting point of celebrations during the annual Holetown Festival. Walk from the monument over to St. James Parish Church, which sits on one of the oldest areas of consecrated land on the island, otherwise known as 'God's Acre'. From souvenirs to Cartier, Holetown has a diverse mix of shopping options available. Pick up souvenirs in the Best of Barbados Gift Shops in the Chattel Village or enjoy duty-free shopping at the new Breitling Boutique at Limegrove Lifestyle Centre.
The Penthouse at Saint Peter's Bay is also ideally located in close proximity to some of Barbados' famed golf courses, like the exclusive 72-par Green Monkey course at Sandy Lane. After a day of shopping and golfing, escape to this beautiful 6300 sq foot, 5 bedroom unit, featuring a private rooftop terrace with a pool. Enjoy the spectacular ocean view or use the elevator to head directly from the pool to the beach.
The large kitchen, living and dining areas open on to a wide oceanfront terrace, which features a fully-equipped bar, large dining table and comfortable sitting area. Four spacious en-suite bedrooms and a spectacular master suite (with your private ocean view terrace) make the Penthouse the perfect place to stay (and play) whether you are making a solo trip or bringing friends.
From a real estate investment perspective, the Penthouse at Saint Peter's Bay is an excellent opportunity, especially considering that a property with memorable views, high quality construction and privacy are three of the top criteria clients want when defining their 'dream home'. Another interesting point and bit of real estate trivia? People tend to stay in penthouses longer, meaning that these types of properties are not available on the market as frequently and tend to appreciate in value as a result.
As the solo travel trend becomes even more popular (and shows no signs of disappearing anytime soon), now is a great time to chat with an Island Villas agent about Barbados properties for sale that are suitable for solo trips. Contact us to arrange a viewing of the Penthouse at Saint Peter's Bay or discuss other properties in our portfolio.