In using this website you are deemed to have read and agreed to the following terms and conditions:
We will ask you when we need information that personally identifies you (personal information) or allows us to contact you. Generally, this information is requested when you are registering before entering a contest, ordering e-mail newsletters, joining a limited-access premium site, signing up for an event or training, or when purchasing and/or registering products. Personal information collected often is limited to e-mail address, language, country or location, but may include other information when needed to provide a service you requested.
The following terminology applies to these Terms and Conditions, Privacy Statement and Disclaimer Notice and any or all Agreements: "Client", "You" and "Your" refers to you, the person accessing this website and accepting the Company's terms and conditions. "The Company", "Ourselves", "We" and "Us", refers to our Company. "Party", "Parties", or "Us", refers to both the Client and ourselves, or either the Client or ourselves. All terms refer to the offer, acceptance and consideration of payment necessary to undertake the process of our assistance to the Client in the most appropriate manner, whether by formal meetings of a fixed duration, or any other means, for the express purpose of meeting the Client's needs in respect of provision of the Company's stated services/products, in accordance with and subject to, prevailing US Law. Any use of the above terminology or other words in the singular, plural, capitalization and/or he/she or they, are taken as interchangeable and therefore as referring to same.
Privacy Statement
We are committed to protecting your privacy. Authorized employees within the company on a need to know basis only use any information collected from individual customers. We constantly review our systems and data to ensure the best possible service to our customers. Parliament has created specific offenses for unauthorized actions against computer systems and data. We will investigate any such actions with a view to prosecuting and/or taking civil proceedings to recover damages against those responsible.
Confidentiality
Client records are regarded as confidential and therefore will not be divulged to any third party, other than [our manufacturer/supplier(s) and] if legally required to do so to the appropriate authorities. Clients have the right to request sight of, and copies of any and all Client Records we keep, on the proviso that we are given reasonable notice of such a request. Clients are requested to retain copies of any literature issued in relation to the provision of our services. Where appropriate, we shall issue Client's with appropriate written information, handouts or copies of records as part of an agreed contract, for the benefit of both parties.
We will not sell, share, or rent your personal information to any third party or use your e-mail address for unsolicited mail. Any emails sent by this Company will only be in connection with the provision of agreed services and products.
Exclusions and Limitations
The information on this web site is provided on an "as is" basis. To the fullest extent permitted by law, this Company:
Excludes all representations and warranties relating to this website and its contents or which is or may be provided by any affiliates or any other third party, including in relation to any inaccuracies or omissions in this website and/or the Company's literature; and
Excludes all liability for damages arising out of or in connection with your use of this website. This includes, without limitation, direct loss, loss of business or profits (whether or not the loss of such profits was foreseeable, arose in the normal course of things or you have advised this Company of the possibility of such potential loss), damage caused to your computer, computer software, systems and programs and the data thereon or any other direct or indirect, consequential and incidental damages.
Privacy Statement
This Company does not however exclude liability for death or personal injury caused by its negligence. The above exclusions and limitations apply only to the extent permitted by law. None of your statutory rights as a consumer are affected.
Cancellation Policy
Minimum 24 hours notice of cancellation required. Notification for instance, in person, via email, mobile phone 'text message' and/or fax, or any other means will be accepted subject to confirmation in writing. We reserve the right to levy a $30 charge to cover any subsequent administrative expenses.
Termination of Agreements and Refunds Policy
Both the Client and ourselves have the right to terminate any Services Agreement for any reason, including the ending of services that are already underway. No refunds shall be offered, where a Service is deemed to have begun and is, for all intents and purposes, underway. Any monies that have been paid to us which constitute payment in respect of the provision of unused Services, shall be refunded.
Deposits & Payments
Payment by the Client to the Company of a deposit equal to 25% of the total rental fee; 50% for rentals during the Christmas and New Year period, is required and must be received within 5 days of the date of issue of the Booking Agreement & Statement of Account. In the event that the Agreement becomes binding inside the window of the 60 days, the Client is required to pay tNon-Refundablel fee to the Company to secure the booking. If Full payment is not received 60 days prior to the Client's arrival at the villa the Company reserves the right to cancel the booking, thus causing the Client to forfeit the paid deposit. Payment may be made by telegraphic transfer (wire transfer), credit card or by certified cheque. Payments made for bookings which fall within the Christmas and New Year period (between the date of December 15th and January 5th) are non-refundable. Payment in full must be received before being granted access to the property.
Cancellation Policy
The Company will refund the deposit of the total rental fee to the Client if and when the Company receives written notice of the cancellation as set out below:
| Summer | Winter | Refund |
| --- | --- | --- |
| 90+ days prior to arrival | 90+ days prior to arrival | 100% |
| 60 – 90 days prior to arrival | 60 – 90 days prior to arrival | 90% |
| -60 days prior to arrival | -60 days prior to arrival | Non Refundable |
Deposits received for travel during or including the Christmas and New Year period (between the dates of December 15th and January 5th) are non-refundable.
All refunds due to booking cancellations are subject to a 10% processing fee to cover associated bank charges, administration and restocking fees. The cost of bank charges and currency exchange fluctuations in any event shall be borne by the Client.
Security Deposits
The Client is required to provide the Company with a valid credit card number as a Security Deposit when making the initial deposit or final payment if dates are within the 60 days of travel. Any Security Deposit shall be held by the Company as collateral against any incidentals incurred during the time of occupancy of the Client. At the end of the rental period the Company reserves the right to charge the subsequent amounts to the Client's credit card should there be any client incidentals, or lost items. The Client will be notified before any charges are applied to his/her credit card. An additional Cash Deposit may be required as collateral for any telephone and/or miscellaneous charges not included in the villa fees. Any Cash Deposit shall be held by the Company as collateral for any unpaid telephone charges made during the time of the Client's stay at the villa. The Cash Deposit shall also be held as collateral for any other costs incurred during the time of the Client's stay at the villa that were not explicitly included in the villa fees. The Company in Trust holds any Cash Deposit received from the Client for the Owner. Provided no telephone or miscellaneous charges are incurred a Full Refund of the Cash Deposit shall be made as directed by the Owner. Please note that it is possible for the Cash deposit to be held up to six months following the Client's departure from the villa.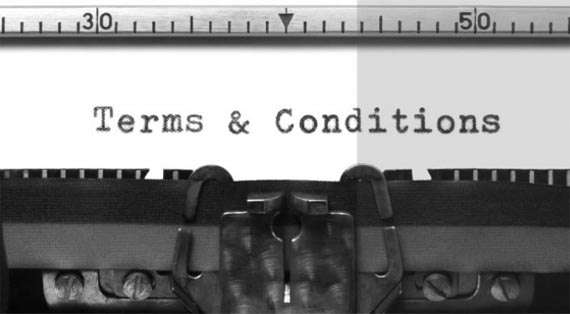 Thank you for visiting!
Our company is committed to protect your privacy. We will not collect your personal information when you visit our website unless you choose to provide that information to us.
---
Contact Info
If you have any questions regarding our privacy policy please click the button below to fill out our contact form.
Contact Us
Join Our Community
Benefit from exclusive sales, new listings and even more information about Island Villas.
Your information is 100% safe. We hate spam too.