Island Villas Limited Privacy Policy
At Island Villas, we respect that confidentiality is important to our clients and website users. Our privacy policy outlines how we protect your privacy and how we handle information we collect via our website. This privacy statement applies, but is not limited to island-villas.com ("Site")
By registering on or visiting the Site, you are acknowledging and accepting the terms and conditions of this policy. We may, as necessary revise this Privacy Policy, so we urge you to visit this page periodically to update yourself of any changes. Your continued use of the Site after changes has been posted to the Privacy Policy will constitute your acceptance of such changes.
Information Collected & Used by Island Villas
Island Villas is the sole owner of information collected on this site. We will not sell or rent said information.
Personal information can be classified as information used as a unique identifier, such as name, address, email address and phone numbers. When you register on and throughout your use of, the Site you are required to provide Island Villas with certain personally identifiable information including without limitation your name, address, ZIP Code, email address, telephone number, information about whether you plan on buying, selling or renting property, home search criteria, information about financing for the purchase of property and other information related to the sale, purchase or rental of property.
Island Villas servers' automatically record information sent by your browser when you use our Site, including Internet Protocol address, browser type and language, and date and time of request. We may also collect information using cookies or similar technologies.
When you send email or other communication to Island Villas or via our email a friend option, we may retain all personal information in order to process your inquiries, respond to your requests, conduct your request and/or improve our service.
How we Use Information
We may use your personal information for the following purposes:
(i)to enable our Island Villas agents to contact you and provide personalized service; (ii)to provide you with select content, including email messages; (iii) to email you new listing, industry updates or general business updates; (iv)to facilitate all aspects of a potential or confirmed sale and/or rental ; (v) for the purpose for which the information was provided, including the processing and response to inquiries; (vi) to request your feedback on our services; (vii)to alert you of new product offerings, listings, services, site features and promotions, all of which you may chose to opt out.
Our registration and information request forms require users to supply contact information such as name and email address. You will automatically be added to our mailing list on sign up, you are free to unsubscribe from this list at any time.
Information Security
We take every precaution to protect the confidentiality and security of your personal information by using industry-recognized security safeguards such as firewalls, coupled with carefully developed security procedures to protect your information from loss, misuse or unauthorized alteration.
The confidentiality of your personal information is reinforced within our internal environs; our employees are required to take all necessary measures to safeguard your information and only select high level employees are allowed full access.
We take every precaution to protect the confidentiality and security of your personal information and will ensure information will not be passed on to a third party under any circumstances, We also adhere to your representative and agents data protection laws.
Cookies
In order to keep track of your account and viewing preferences, a small data file- "cookie" is placed on your hard drive when you visit our Site. This cookie helps use to identify your Internet browser and restore your user settings. In some instances, we use cookies to collect, store and sometimes track information for statistical purposes to improve the service we provide.
Links
The Site may contain third-party website, links to our associates' websites. Whilst browsing these sites, associates may chose to collect personal information from you or install cookies on your hard drive. Island Villas has no control over this and cautions you to review all privacy practices of associates before utilizing their sites.
Anti Spam Policy
We are very much against unsolicited mailing and have a zero tolerance policy against spam. Users have the option to opt out of all non-transactional email messages. This unsubscribe option is provided at the bottom of all non-transactional email messages. Alternately you can email us at marketing@island-villas.com and request to be removed from the mailing list.
Communications such as important account notifications and billing information are classified as transactional and are a requirement of all Island Villas account holders.
Account Deactivation
Your Island Villas user account can be deactivated at any time. However, you may be unable to access certain features offered solely to account users once the deactivation is completed.
Email Disclaimer
Email correspondence between Island Villas and the Island Villas client is intended for the named recipient only. It may contain privileged and confidential information. If you are not the intended recipient, please notify the sender immediately and destroy this email. You must not copy, distribute or take action in reliance upon it. Whilst all efforts are made to safeguard emails, Island Villas Ltd. cannot guarantee that attachments are virus-free or compatible with your systems and does not accept liability in respect of viruses or computer problems experienced.
Contact
For further information, assistance comments or queries, please contact us at info@island-villas.com.
Last Updated: September 16, 2019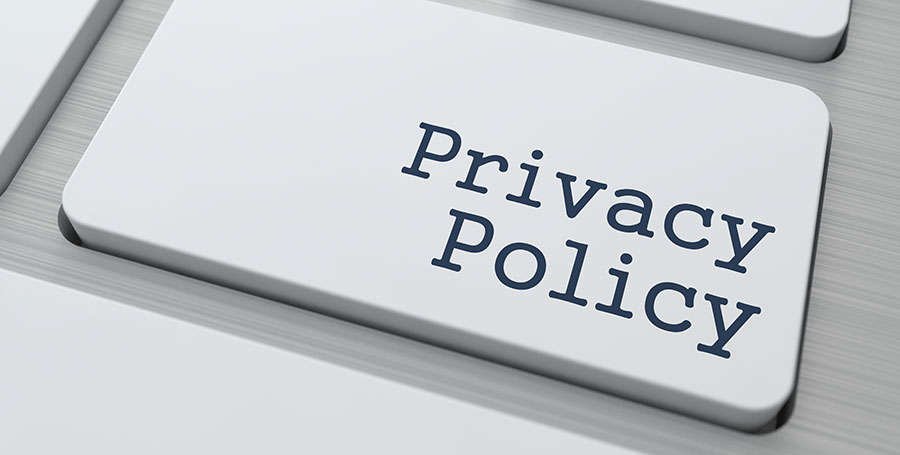 Thank you for visiting!
Island Villas is committed to protect your privacy. We will not collect your personal information when you visit our website unless you choose to provide that information to us.
---
Contact Info
If you have any questions regarding our privacy policy please click the button below to fill out our contact form.
Contact Us
Join Our Community
Benefit from exclusive sales, new listings and even more information about Island Villas.
Your information is 100% safe. We hate spam too.